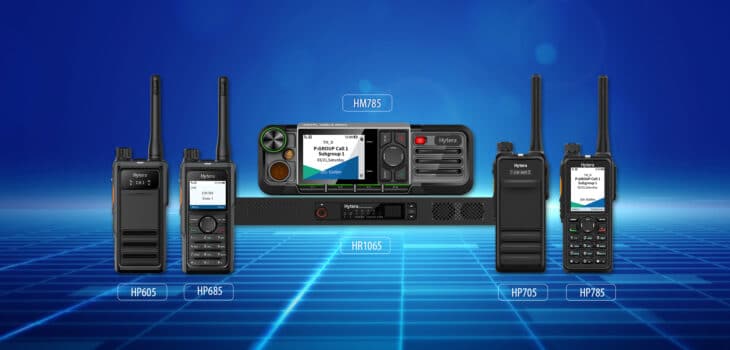 Hytera launch new H Series radios. These next generation, advanced digital radios introduce a host of new features. Designed for professional radio users that need sophisticated mobile communications.
Users in the public safety, energy, transport and utility sectors will all benefit from the new H Series range.
Latest Hardware Platform
A brand new hardware platform is at the heart of the new Hytera H Series range. Furthermore, a new software architecture has been developed. This brings a generational leap in radio performance. Secondly, an entirely new user experience is made available.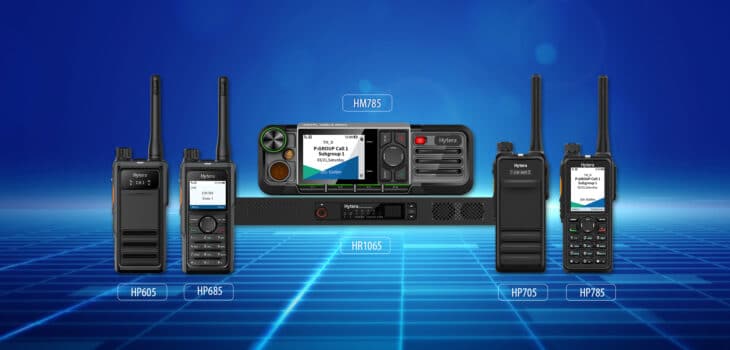 The HP6 Series introduces the ew H Series range. The HP605 and HP685 are specially designed for business critical users. These lightweight and compact radios employ the latest li-polymer battery technology. Most importantly this new technology ensures a very long battery life of 20 hours!
In addition, a brand new AI based voice enhancement technology decreases background noise. This makes it much easier for users to operate the radio in mission critical situations.
The new H Series radios include the HP705 and HP785 models, These add even more functionality. In addition a very large colour display is introduced along with an even longer battery life of 24 hours.
Hytera HM785 Mobile Radio
For in vehicle use, the new H Series range introduces the HM785. Supporting both single and dual remote control heads, the HM785 is ideal for fleet operations. Additionally a large 2.4in colour display makes using the radio on the move safer and easier.
A powerful digital base station/repeater completes the new H Series range. The HR1065 is a 1U 19in rack mount base station. It features useful features such as wireless IP linking capability. In addition you can easily configure, update or carry out diagnostics in real time using IP connectivity.
You can learn more about the new H Series radios at the following links. HP 6 Series : https://twowayaccessories.com/product/hp6-series-dmr-portable-radio/ HP7 Series: https://twowayaccessories.com/product/hp7-series-dmr-portable/